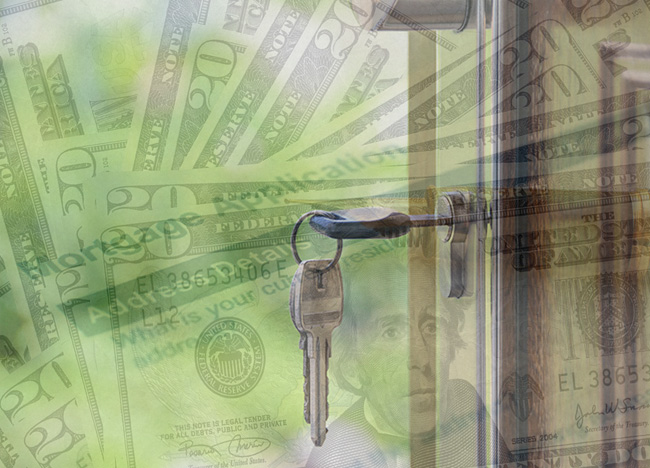 Thinking of Selling Your House?
Selling your house is both an emotional and technical process. No matter the time frame you've lived in your house, those walls and rooftop contained the people, experiences, and things that made it a home. Of course, the exciting thing is – your house could be the perfect home for the next owners as well!
At Property Wise, our team is prepared to walk you through this process. Here is our brief guide to selling a home.
Things to Consider in Selling Your House
Pricing Your Home
As you get ready to sell your home, there is a process in determining the price for it. An attractive price to buyers that will also benefit you is ideal. At this point in time, it is a buyer's market. This means there are many properties available at great prices, which means you'll want to do some research on the prices of properties in your region.
Several things must be taken into consideration when pricing your home. The first step is to use a tool, such as Zestimate, to give you a ballpark (OR INSERT ANOTHER TOOL THAT PROPERTY WISE RECOMMENDS TO THEIR CLIENTS) number for the value of your home. This tool will take into account improvements you've made.
The market has fluctuated greatly in the past few years, but it is still important to study past sales in your neighborhood. Take into account these statistics. At the same time, be aware of active listings in your area, as these are your competition on the market.
Finding the right number is an art. When you consider the psychology of consumerism, think about how buyers view something for $4.99 versus $5.00. Think about how this has swayed you in past purchases! The psychology of pricing is one that sellers use to get buyer attention.
Essentially, you want to find a price that will make the buyer feel as though they made the right decision, and one that benefits you as well.
Preparing Your House for Viewing
Be ready for showings at any time. The more open you are for viewers, the greater are your chances for selling.
As you begin to prepare your home for viewing, there are some things to keep in mind. One trick of the trade is to empty your closets by half – because you know that your viewers will be checking out storage! You want to give the impression of plentiful space, for example.
If you have pets, it is recommended to make sure they are not around during the viewings, and that their bowls of food and water, and their toys, are stashed away. Though we all love our pets as members of our families, their absences been known to help with home sales. You don't want your potential buyers – who may be allergic to cats – to leave your house with cat hair on their trousers, for example.
Lighting is Everything
There's a saying by designer Bruce Mau: "Design is invisible, until it fails." While this would apply to many different aspects of your house's design, it is never more important than with lightning. Ask any lightning designer on a theater or movie set! You don't want your potential buyers to notice the lights or lack thereof – you want them to focus on the space.
Imagine walking into a house with glaring fluorescent lights or lights too dim to see very well. If you're showing your house in the evening, consider investing in new lampshades and warm but bright lightbulbs. If you've got daytime visitors, try to maximize the use of beautiful natural light. If you have heavy drapes, consider changing them out for new, lighter ones. Light casts different shadows upon your furniture and the space itself. By manipulating the light in your space, you could change the way it feels.
Make Your Home "Less Homey"
For a moment, step out of the comfort zone of your own home and view your house as you would a complete stranger with an interest in buying. Our homes are our sanctuaries, filled with our memories and prized possessions.
But when you're opening up your home to potential buyers, consider packing and storing some of the things that make your house your home. Pare down furniture and décor to the essentials, so that buyers have the opportunity to imagine how they would furnish or decorate the space.
At the same time, don't remove so much of the comforts that it looks minimal and cold. Striking a balance between warm and inviting, and overly personal and overly decorated is important. At Property Wise, we have experience in staging a home to maximize space and showcase the full potential of your house.
Invest In a Few Upgrades
You don't have to re-do your entire house before you show, but be prepared to invest in a few small upgrades that show that your house is sturdy and well-built. Make sure the doorknobs are all tight, and that there's a fresh coat of paint on the walls. Make sure all of your closet doors open and close with ease, and that your faucets aren't dripping. These small repairs pay off in a big way when you have potential buyers coming through.
Focus on Your Kitchen
We've all heard the different sayings about how the heart of the home is the kitchen, and that people spend most of their time with their families in or near the kitchen. The kitchen is one of the most important rooms in the house. Experts say that if you focus on remodeling the kitchen, you will get 85% of your money back.
This doesn't require a major investment. Rather, if you invest in one expensive appliance and give your cabinets a fresh coat of paint and perhaps place your countertops, you've already made the kitchen more attractive to a buyer. Experts at Home and Gardens say that "when people see one high-end appliance they think all the rest are expensive too, and it updates the kitchen."
The First Impression is Everything
When you've reached the stage of showing, make sure that your house is always ready to be shown. This means ensuring that everything is clean and in its proper place. Make sure your dishes are clean, and in the cabinets, and that the dishwasher and sink are empty. Make sure the garbage has been taken out, and that the bathrooms are spotless. Dust, vacuum, sweep – make sure there isn't any collected dirt or dust anywhere. Consider hiring a house-cleaning team every few days to ensure that everything looks spotless.
Like meeting people, our first impressions last. And you want to ensure that when your viewers walk through those doors, your house makes its best impression.
How Property Wise Can Help
The process of selling home, from the time you decide you want to sell to the time you go to your closing, requires a lot more than what we've provided here in this brief guide. Our friendly service will help broker your home deal and work with you to ensure your property is in tip-top shape for the housing market. For more in-depth information about selling your home, contact us at Property Wise! We serve customers in the Gila Valley, Arizona area.